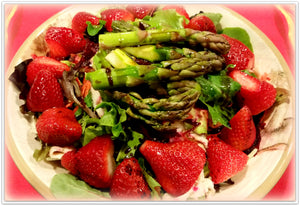 Ready to Regain Your Health and Vitality?
Imagine what your life would be like if you woke up each day feeling great, filled with energy and positivity! I can support you as you begin to regain your health and wellness by implementing sound lifestyle habits and whole food nutrition.
I've helped many people who suffer from various health concerns regain their health and vitality.
Together, we'll do some detective work to see which foods may be exacerbating your health concerns, as quickly as possible. Then, we will discuss steps that take into account your lifestyle, food tastes and cooking abilities – so it's easy and enjoyable for you to follow. I am dedicated to your success! I'll go the extra mile for you with compassionate and skillful coaching and support.
Reiki and Crystal Healing
Reiki (a Japanese technique) is a form of energy healing that helps with stress reduction, relaxation and general well-being. Crystals are comprised of a different combination of minerals that help to balance and align the body's energy systems. Think of it as giving your body a tune-up. Each crystal has its own color, shape, texture and energetic frequency. They help to bring harmony and balance to the body in a beautiful and subtle way.